What are Architectural Renderings and how are they Created?
Get an Affordable 3D Rendering Quote Now!

What is a Rendering?
To understand about Architectural Renderings, we first need to understand what actually is a rendering, right? Rendering is a process of creating some kind image or picture with help of a computer software. Sometime the output (image) itself is called a "Rendering" that is created using such process. A rendering showing only 2 direction X and Y (or Width and Height) is known as a 2d rendering. When a rendering also shows 3rd dimension (Depth), or Z axis as referred in 3d software, It is called a 3D Rendering. 2D or flat creative designs can be created using any painting software such as Photoshop or free alternative like GIMP. 3D Renderings are created from a 3D Model after applying desired colors, textures and lighting conditions. 3DSMAX and Blender are example of software used in creation of 3D Renderings.
What Are Architectural Renderings?
When a Rendering depicts a Building such as House, Hotel, Hospital or any other type of building, it is called an Architectural Rendering. Architectural Renderings can either be 2D or 3D.
2D or Flat Architectural Renderings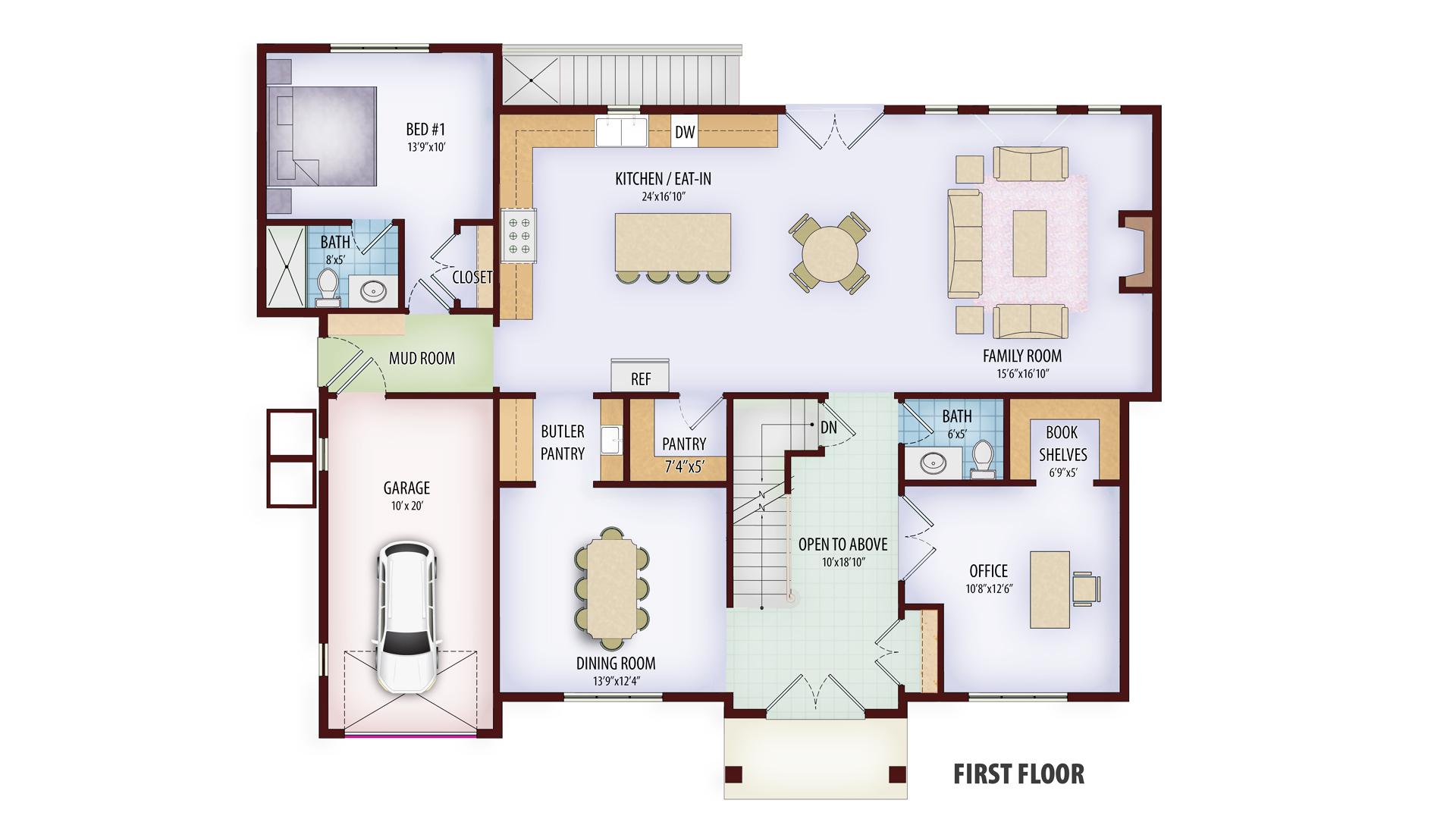 2D Architectural renderings can be drawn or painted by Hand on paper using Ink & Pen. When it is done manually this way, it is referred to as "Architectural Illustration" of "Artistic Rendering". When it is done using a software, it is called a Digital Architectural Rendering.
3D Architectural Renderings
A 3D Architectural Rendering is the graphical interpretation of a building design displayed as an image. 3D Architectural Renderings are used for architecture, real estate, and other professional and business industries where these are used for visual studies, design communication, customer clarity, authority approvals and fundraising or marketing purposes.
In the architecture and real estate industries specifically, architectural renderings can be aptly described as visual interpretations of buildings, rooms, or spaces that do not exist in the condition displayed in the rendering.
3D Interior Design Renderings
A potential buyer must be introduced to visual aspects of inner spaces of a building such as Rooms, Kitchen, Bathroom in residential projects or Lobby, Waiting Room, Guest Rooms, Wards and meeting rooms etc in other commercial and hospitality projects. 3D Renderings are then created of inner spaces of those areas with help of Computer Aided Design softwares. These Renderings are called Interior Renderings. 3D Artists creates interior design 3D Architectural Renderings based on CAD Floor plans and elevations provided by architects. An interior design rendering can be created for almost any interior space.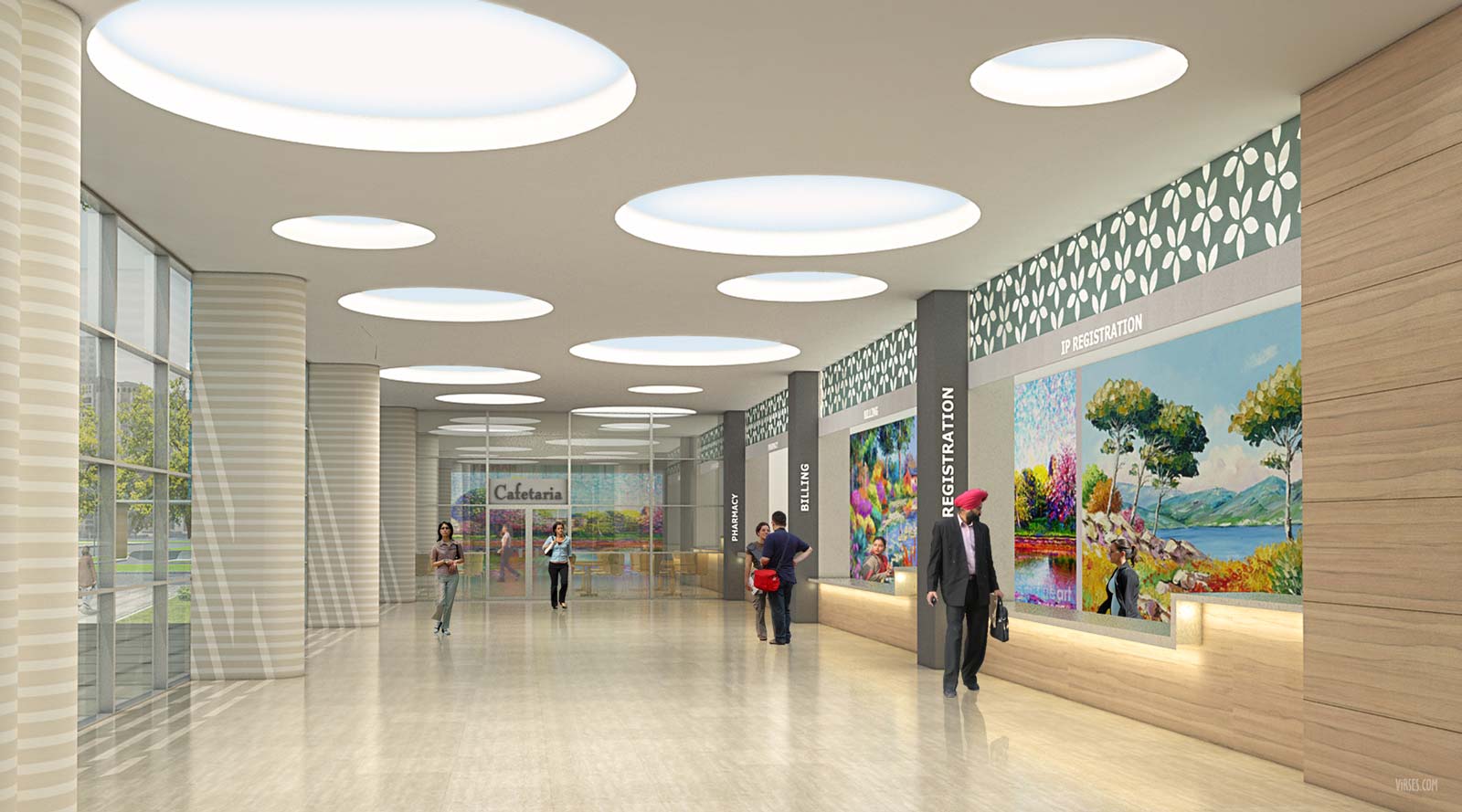 3D Exterior Design Renderings
Exterior design renderings are 3D Renderings created to depict or illustrate that outer look and feel of an architectural project like Single Family Home, Condominium, Hotel, Hospital, Office or any other commercial, industrial or residential building. The 2D CAD floor plans are converted to 3D Models using 3d modelling software such as Blender, Rhino or 3DSMAX. The 3D models are then rendered from a specific angle (known as camera angle) to produce an image. Exterior image can be taken from human eye level, top plan level or from a very high point of view, known as aerial or bird's eye view.
T

ype of Architectural Renderings
Concept Renderings
Concept renderings are the renderings that show only initial level of design with least amount of design details. It normally depicts the massing and main features of the projects, and also known as design concept or massing stage. Purpose of such renderings are to brain storm towards the refinement of areas, features and initiate fund raising drives. Concept renderings are vastly used for showing interest in design competitions and client approvals.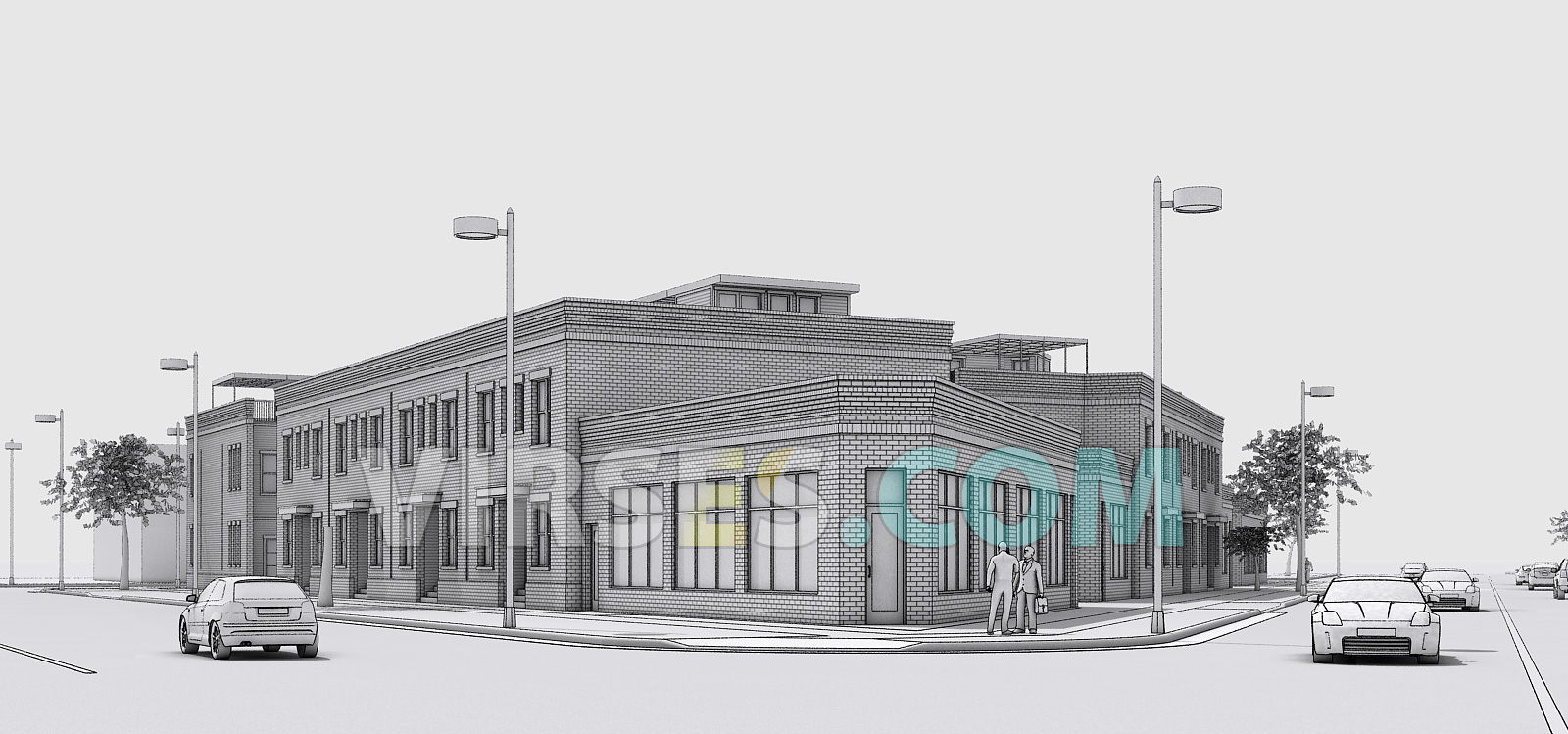 Photo-Realistic Architectural Renderings
These are most used type of Architectural Renderings. 3D Architectural renderings are often used for visual studies. In efforts to make the renderings look like actual buildings, real life materials, visual effects, lighting conditions and props are used. A rendering that is prepared in this manner looks like a photograph taken for an existing building. Hence, it is called a Photo-Realistic Architectural Rendering. Purpose of such renderings are:
Client Presentations and Approvals

Authority Approvals

Online Marketing

Fund Raising

Brochures and Print Media

Hoardings and Signage

Realty Listings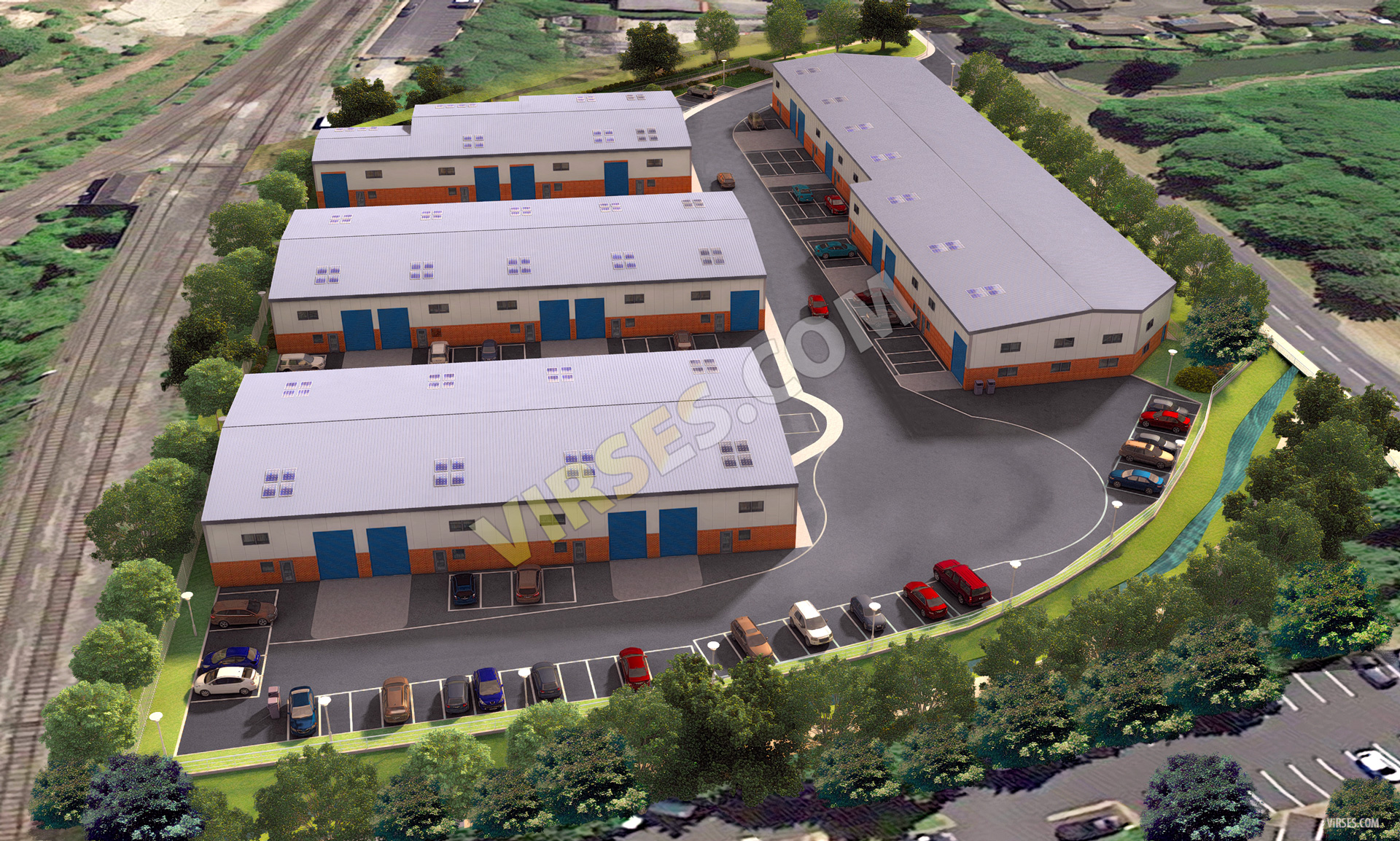 Process of creating 3D Photo Real Renderings
Design Documents and initial brief:
Architects provide all CAD floor plans, elevations and Section documents to the 3D Artist also known as Architectural Visualizer. 3D visualizer. Architect or builder (the client) then explains his specific requirements of which side or area he wants the rendering (or view) to be taken from. For example, Living room, Front and left or front-right angle. He also instructs the 3D artist if he wants a human eye level 3d rendering or an aerial rendering, if this is an exterior rendering.

3D Modelling:
3D modeller creates 3D model from CAD floor plans. This is often done by creating all the walls by a method called extruding. He then created doors and windows and roof etc. A basic 3d model is ready for client to approve the massing or concept of design.

3D Detailing:
3D visualizer adds more details to the 3d model such as cornices, bands, shingles, porches etc. He also adds fixtures and furniture if it is interior rendering project. The model is then completed with all desired details and sent as a greyscale (black and white) rendering for client approval on 3d model and desired rendering angle.

Materials, textures and lighting:
Once the 3d Model is approved, the texturing artist creates high-quality textures from real life scanned images of manufacturer catalogues. Materials are then applied to 3d surfaces according to design documents and client briefs. After the texturing procedure, 3D visualizer creates lighting conditions as per design requirement. He adds lighting fixtures such as Lamps, sconces, chandeliers in interior spaces or Sun and sky light configurations for exterior renderings. Virtual cameras are placed as per requirement of client, which are then rendered to create photo realistic architectural renderings. Low resolution jpeg files are created as client drafts for review. Once it is approved, the artist renders high quality 3d renderings. Final renderings are then forwarded to post processing procedure for final touch-up and visual enhancements.

3D Walk through or Fly by Animations
Sometimes a 3D Renderings is not enough to understand all the aspects or areas of an architectural project. It can only show the building from one point of view after all. And if we create a huge number of such renderings, it will be an excessive exercise to produce them, and even more tedious to organize them in a sensible sequence. An animation is the solution for such a scenario. Animation is a video/movie showing as if the viewer is walking through a specific route throughout the building showing one space and then next and so on. Such an animations is called an Architectural Walk Through animation. There are some instances when an Animation has to be shot from higher angles to show full compound covered by the project in context with surrounding establishments. These animations are known as Fly By or Aerial Animations. The camera in such video lifts up above the ground and gives the viewer a feeling as he/she is flying around the building. ViRSES.COM can create an architectural animation for really cheap prices.
An animation is essentially a large number or 3d renderings played in a sequence to give an impression of a running video. One minite of architectural animation is comprised of about 1800 3d renderings. That is a lot of work, isnt it?
Get an Affordable 3D Rendering Quote and Save Money Now!